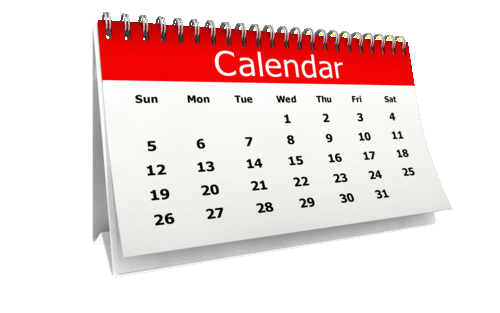 Swimming Pool Calendar
Important Events for each Season
January – February: Consider any improvements, upgrades, repairs that you'd like to make on your pool for the upcoming season. Contact Atlantis to discuss ideas, options, and get estimates for desired work.
​
March: The best time to schedule your pool opening to have your choice of weeks for the upcoming season. Contact Atlantis to schedule pre-season repairs or upgrades that you are looking to have done.
​
April: Pre-season repair work and upgrades take place. Pool openings get under way.
​
Late April / Early May: If you have a landscaping / lawn company, discuss pool-related matters with them. Make sure any fertilizer or treatment programs will not be implemented in the pool area. Plan for lawn clippings and landscaping debris to be removed from pool area during routine visits (ie not blown into the pool!).
​
May: The bulk of pool openings take place. Cleaning, water balancing and prepartion for swimming season. If you want to have your pool usable by Memorial Day, you should schedule the pool opening for the first or second week of May to allow at least 2 weeks for pool cleaning and chemistry balance.
​
Late May: Memorial day weekend. The unofficial start to "pool season".
​
June: Maintaining a consistent pool cleaning and chemical balance routine. New pool owners can take Maintenance 101 course with Atlantis to learn pool maintenance protocols.
​
July / August: Enjoying Fourth of July and those hot summer days. Pay attention to your pool over these months and notify Atlantis of any ongoing pool issues (water loss, chemistry issues, equipment problems, etc)
​
August: Schedule pool closing for the fall.
​
September – October: Enjoying the late pool season holidays like Labor Day, Columbus Day, and as the swimming season comes to an end. Preparing for the pool closing and winterization. Careful attention should be paid at the end of the season to any water loss. If water loss is suspected, Atlantis should be notified prior to closing to make sure pool doesn't leak out over the winter.
​
November – December: Clearing leaves from pool area once all the leaves have fallen. Cleaning pool cover off of leaves and debris with blower or soft brush to prevent leaves from decomposing and contaminating pool water all winter. Monitoring rainfall and draining excess water from pool or calling Atlantis for pump down if excessive rain occurs before pool water freezes for winter.